Floodlights and height under control
The Luminotechnique company designs, produces and installs lowering systems for equipment installed on high masts.
The system can be adapted to all kinds of masts, whether for floodlighting, video surveillance, antennae or for signs/signalling equipment.
This simple, reliable and very practical system makes it possible to undertake the maintenance of heavy, medium or lightweight equipment at ground level:
Sports facilities
Ports
Airports
Motorway interchanges
Video-surveillance
Luminotechnique products are patented, innovative and unique. They also respect the principles of sustainable development.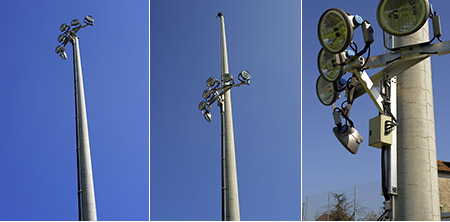 ---