Others
AIRPORTS: AIRCRAFT VISUAL DOCKING SYSTEMS
Luminotechnique SA can supply tubular stepped masts, used in particular for mounting aircraft visual docking systems.
CLM SYSTEM
The CLM system is used for quickly and easily interchanging your advertising banners.
Luminotechnique SA has developed an ingenious system for sliding advertising banners into position. It can easily be set up above roads, and avoids having to close the road to traffic.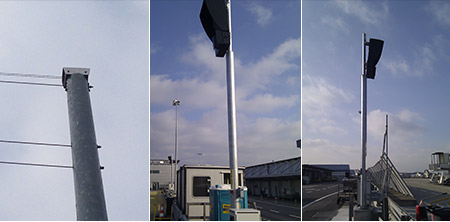 ---